Astrophobos
Remnants of Forgotten Horrors
Out now on Triumvirate Records
Follow Astrophobos on Facebook
Biography
Following up the success of the debut EP "Arcane Secrets" (2010), Swedish black metal band Astrophobos are now releasing their first full length album.
"Remnants of Forgotten Horrors" offers 45 minutes of classic Scandinavian black/death metal with haunting melodies that will bring back memories from the nineties.
Recorded and mixed in Garaget Studio by Erik Nilsson (Aoria, A Swarm of the Sun) and featuring session drummer Fredrik Widigs (The Ugly), the final result is both uncompromising and inspired, calling on bands like Naglfar, Satyricon and Dawn, but adding something distinctly unique to the mix.
"Remnants of Forgotten Horrors" is released January 24th 2014 by Triumvirate Records.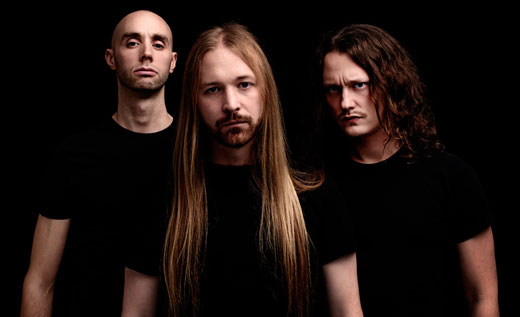 Jonas Ehlin Guitars
Micke Broman Vocals, bass
Martin Andersson Guitars